Guest Post by Regina A. DeMeo, Esq.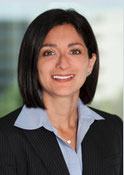 Throughout the years, what I have noticed is a common theme with my clients is that unplanned events create chaos in their lives.  Unfortunately, when we are emotional, we do not always make the best decisions. 
With my tv guests (Making It Last, Montgomery County Municipal Cable TV, Channel 16), the consistent message they have given is that from the beginning, families need to try to plan for most major life events.  Some key take-aways that I have gotten from the show thus far are:
(1) Families need to work on a realistic family budget. 
(2) With kids, it is important to develop a family mission statement, and periodically check-in with one another to make sure that not just basic needs are being met, but that everyone's emotional tank is being filled with a little TLC. 

(3) To avoid a probate disaster, it is important to set up estate planning documents right away.
(4) Insurance needs should be reviewed with a reliable expert to protect income and assets. 
(5) Reviewing the details that need to be covered in the event of a death is an unpleasant converstation that cannot be avoided -- if you care about your loved ones. 
When plans are not in place to cover these major issues, what I have seen is that the stress is overwhelming for some families, and a perfect storm scenario can easily cause the strongest of family units to crumble. 
My job for the last 14 years has been to minimize the loss to a family opting to part ways, but I have rarely completed this mission by myself.  It is with all the experts, like the ones on my show, that I have helped families rebuild two separate households. 
Many times, it is the divorce itself that finally forces people to create a plan to address the major issues outlined above, which always leaves me wondering, how many families could have been saved if they had just spent the time upfront making plans? 
This is the reason for my show, because it is my firm belief that by planning ahead, more families could make it last.
Regina A. DeMeo is a top DC divorce lawyer, who is nationally recognized as an author and lecturer on family law and divorce mediation. She hosts the television show "Making It Last" for Montgomery Municipal Cable. The show airs on Channel 16 on Wednesday nights at 7:30.  Donna Vincent Roa and her book "The Ultimate To Do List When Your Loved One Dies: Before & After the Funeral" was featured on "Making It Last."