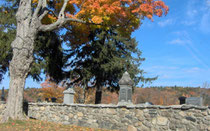 So, yesterday was a very interesting one. When I woke up, I thought/was inspired by two things: my noon appointment at Spice Xing in Rockville with Mary from Fletcher Prince AND the compelling thought that I needed to go to Starbucks to give away 5 copies of The Ultimate To Do List When Your Loved One Dies: Before & After the Funeral.  
The lunch went great. The visit to Starbuck yielded a television interview.
My intention was to give out five books. At one table, I gave out one each to two women sitting at the table by the south door. As I was walking out, one of the ladies called me back to her table. "Do you have a card?" she asked.
This was the universe transpiring to help me achieve my goal of spreading awareness about a book that has the potential to help a lot of people.
The woman, who was a family law attorney, was at the table in Starbucks discussing segment topics for television show she was hosting and asked if I would be willing to be interviewed on the show. 
You know my answer.
What a delightful moment for me. I will have to give out more books. Give a little, get a little. I didn't expect this, but it sure was nice. I've posted the interview on the home page of this website. Take a look at it!
Donna Vincent Roa
The Ultimate To Do List When Your Loved One Dies: Before & After the Funeral