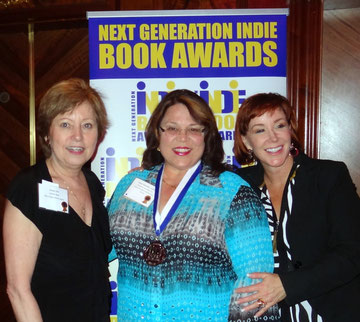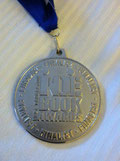 New York, NY (PRWEB) June 08, 2012 -- Donna Vincent Roa, an accredited business communicator and former cub journalist who wrote obituary notices at the Beaumont Enterprise, won a coveted finalist award in the 2012 Next Generation Indie Book Awards – Self-Help Category for her book, "The Ultimate To Do List When Your Loved One Dies: Before & After the Funeral."
The Next Generation Indie Book Awards, described as the "Sundance of the book publishing world," honors the best independently published books in 60 different categories. The award from the Independent Book Publishing Professionals Group, or IBPPG, is widely considered to be one of the highest awards for independent authors, and the recognition places Roa among the top independent writers in the self-help category for 2012.
Roa has written a comprehensive checklist for before and after the funeral, with details of funeral planning and execution, a topic that most families often ignore. She even includes an epilogue about her own funeral – a green one given her work on and love for environmental issues.
Roa, an acclaimed business communicator, screenplay writer and independent movie producer, draws from her own experience after the death of her mother to pen this one-of-its-kind funeral book.
IBPPG presents the awards in association with Marilyn Allen of Allen O'Shea Literary Agency. For more information about the program, please visit http://www.IBPPG.com and http://www.IndieBookAwards.com
The competitive awards program is the largest not-for-profit awards program for independent publishers and is open to authors and publishers worldwide.
Finalists and winners of the awards attended a reception to honor them at the Plaza Hotel in New York City on June 4, 2012, coinciding with the start of Book Expo America in the city. IBPPG will promote the finalists and winners to thousands of participants at the exposition, including book buyers, members of the media, library representatives and industry professionals.
For more information about the Next Generation Indie Book Awards:http://www.indiebookawards.com/index.php