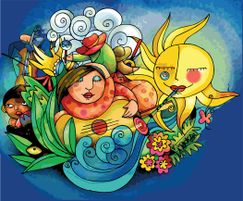 Recently, I've been researching groundwater and wastewater issues and have looked at effects of fracking wastewater, the impact of earthquakes and human activity on drinking water, and the use of algae biofuel and wastewater, to name a few. 
I tell you this so you can understand why I am turning my interest to the wastewater of funeral homes.  
I wanted to explore what exactly happens with the wastewater that is contaminated with blood, bodily fluids and hazardous chemicals and how funeral homes are expected to deal with such contaminated water.  
There have been reports of communities that have experienced epidemics from contamination from funeral home backflow. Should we be more concerned about this? Should we monitor groundwater near funeral homes and cemeteries? What are the risks? Does cross contamination compromise our water supply and public health?
According to a major funeral association, there's about 2 million embalmed bodies buried each year, equally about 7 million gallons of hazardous waste, including the formaldehyde used to preserve bodies. The problem, according to a number of articles I've read, has not been examined closely, says Mother Earth.
As our cemeteries age, we might think about taking a closer look.
Donna Vincent Roa
The Ultimate To Do List When Your Loved One Dies: Before & After the Funeral