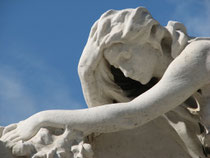 I just saw this question in a blog post and it struck a chord with me. It was asked by someone who had not yet lost her mom. How does it feel when your mom dies?
As I reflected on this question, I thought about a conversation I had with my sister yesterday. We were discussing that question. We were talking about our feelings. The ones we have now. Still have since my mom passed away about 15 months ago.
We are still talking about the profound effect that her life and death has had on our lives, our thinking, our conversations, our view of the world, our energy level, our ability to "get our groove" back following the intense grief one experiences, and so much more. 
And, it's not just about the feelings of grief. It goes much deeper than that. For those of us lucky enough to have had a deep and loving relationship with our mothers, the feelings almost have their own energy. There is that "something is missing" feeling. The "I don't have access to her advice and counsel." The feeling that she's not there to laugh at your funny or not so funny jokes. The feeling that you are no longer directly connected to the main author of your character. And so much more.
Our greatest treasure on earth is our mother. We were blessed to have an amazing, loving, thoughtful, giving, kind, and funny mother. We miss you, Mama.
Donna Vincent Roa
The Ultimate To Do List When Your Loved One Dies: Before & After the Funeral